Signature® Carriage Collection
Simply, the best. Combining trusted technical experience with Amish craftsmanship helps create a truly hand-made custom door.
Signature® Carriage Wood doors combine the classic swing-open appearance and detailing of carriage house wood doors with the convenience of sectional garage doors. Inspired by Amish craftsmen, premium wood is transformed into the finest garage doors.
Features
Multiple designs and options

let you choose the perfect complement to your home with our style, window and glass options.

World class door

with the best species of wood available.

Polystyrene insulation

can diminish street noise and provide quieter door operation. R-value* of 4.75 available for select models.

Paint or stain grade

available.
Frame Options
580BN
Square Top
580BN
Arched Top
580BW
Square Top
580BW
Arched Top
570DN
Square Top
570DN
Arched Top
570DW
Square Top
570DW
Arched Top
571N
Square Top
571N
Arched Top
571W
Square Top
571W
Arched Top
580B
Square Top
580B
Arched Top
580D
Square Top
580D
Arched Top
580S
Square Top
580S
Arched Top
570A
Square Top
570A
Arched Top
570A - Grooved
Square Top
570A - Grooved
Arched Top
570B
Square Top
570B
Arched Top
570B - Grooved
Square Top
570B - Grooved
Arched Top
580 Base
Square Top
580 Base
Arched Top
580M
Square Top
580M
Arched Top
580P
Square Top
580P
Arched Top
580C
Square Top
580C
Arched Top
570C - Grooved
Square Top
570C - Grooved
Arched Top
Features
580 Series - 2" four-layer construction
580 Series - Polystyrene insluation
580 Series - 4.75 R-Value
570 Series - Up to 1 5/8" thick rail and stile construction with panel inserts.
Glass Options
Windows are available with non-insulated glass or insulated glass for maximum energy efficiency, and a variety of trim designs.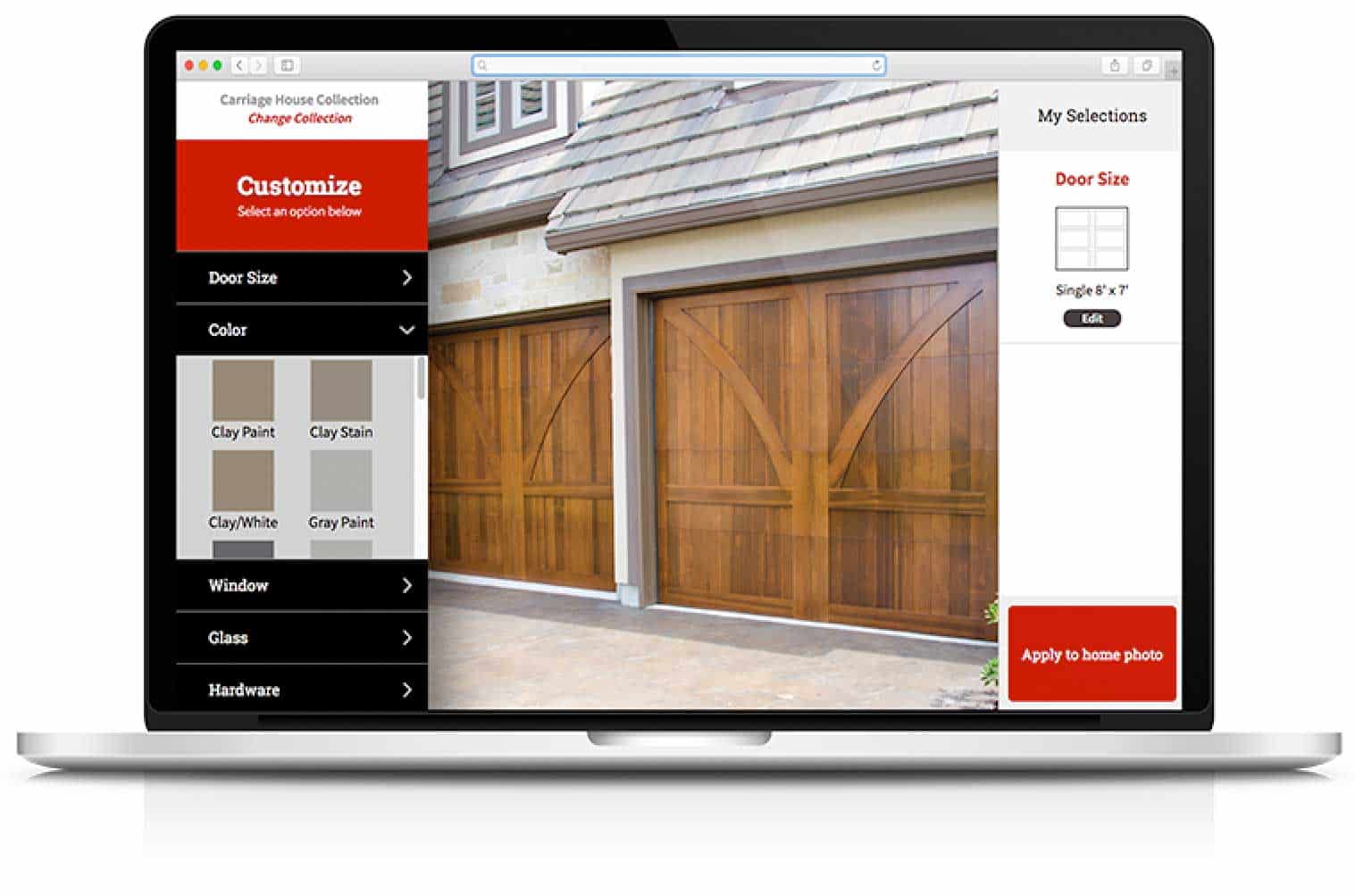 Garage Door Designer Tool
Try our on-line interactive software tool that lets you visualize what your home would look like with a garage door from Overhead Door. This visualizer tool is built for the most common garage door sizes to help you visualize your dream door, but does not cover every possible size we produce.
Start Designing

Your New Garage Door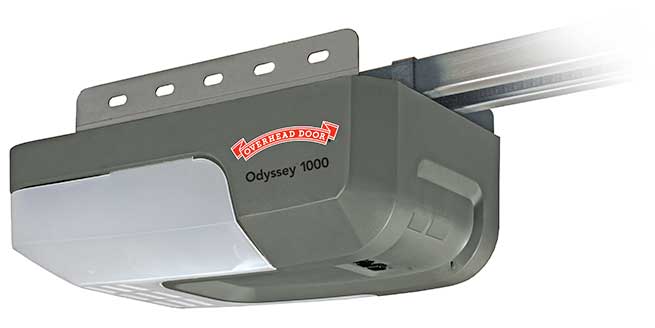 Odyssey 1000 Belt Drive Opener
Garage Door Openers
Behind every good garage door is a good garage door opener. At Overhead Door, we combine cutting edge technology with maximum power to provide an automatic garage door opener so good, customers hardly notice they are even there. Our garage door openers are not only quick and quiet, but also powerful and durable.
Powerful, quiet and durable, Overhead Door's garage door openers are designed for performance, safety and convenience. We're happy to help you choose the opener that best suits your door and preferences.
View Our Full Line

of Garage Door Openers
Recent Project

Signature Carriage Collection

This custom home features beautiful Overhead Door™ Signature Carriage House Doors. These doors combine the classic swing-open appearance with the convenience of standard sectional garage doors. For the homeowners convenience, quiet Destiny® 1200 Belt Drive Openers were installed with a wireless keypad on the outside.  These wood garage doors are available in several wood species as well as numerous stain & paint grades. The panels and glass sections can be customized to virtually any design. The decorative hardware on these doors offered the perfect finishing touch.

See More Projects

from this Collection