Durafirm Collection®
This collection features a vinyl skin exterior, resulting in the most durable garage door with minimal maintenance, dents and rust.
The Durafirm Collection® is the ideal solution for customers who want to avoid the maintenance that comes with wooden doors and the worry of rust and dents that come with steel garage doors. The Durafirm Collection® garage doors are made up of rugged, thick vinyl skin with excellent R-value.
Features
Bonded steel, polyurethane and vinyl

provide you with incredible strength, impressive sound absorption and energy efficiency with an R-value* of 11.75.

Wood grain texture

for the timeless look of freshly painted hardwood. (Standard Panel only).

Through-and-through color PVC construction

means the color goes all the way through the exterior vinyl skin so scratches are minimized.

UV-resistant resin

contains special polymers that protect your door from harmful ultraviolet rays.

Twin structural struts

of 22-gauge steel C-channels run the full length of each panel and are anchored to interior steel stiles for strength.
Frame Options
870
7-Foot
870
8-Foot
872
7-Foot
872
8-Foot
Features
With an exterior vinyl skin, the Durafirm Collection minimizes maintenance, dents and rust.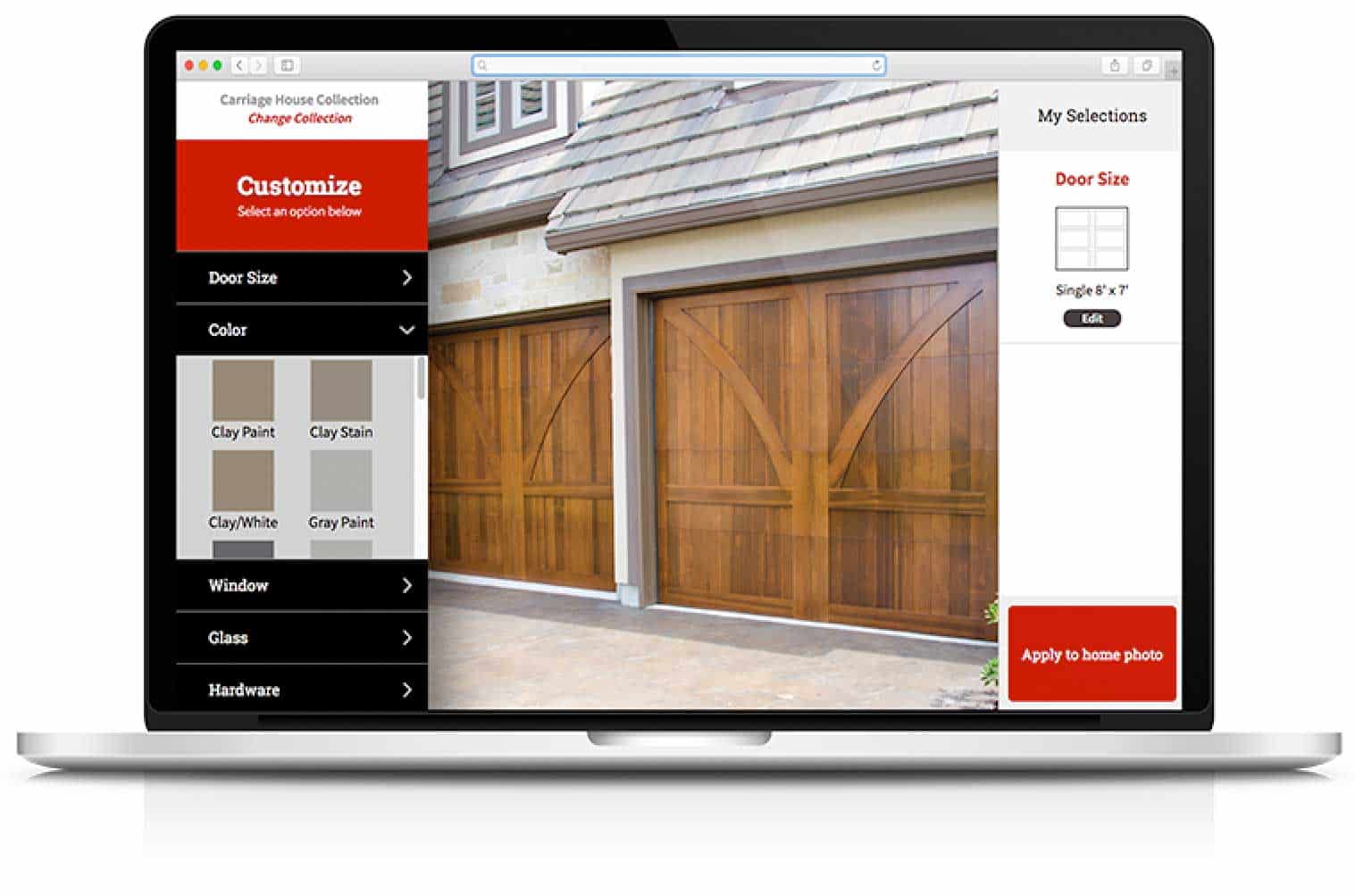 Garage Door Designer Tool
Try our on-line interactive software tool that lets you visualize what your home would look like with a garage door from Overhead Door. This visualizer tool is built for the most common garage door sizes to help you visualize your dream door, but does not cover every possible size we produce.
Start Designing

Your New Garage Door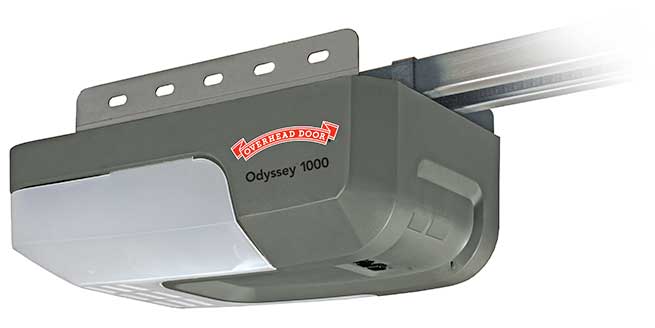 Odyssey 1000 Belt Drive Opener
Garage Door Openers
Behind every good garage door is a good garage door opener. At Overhead Door, we combine cutting edge technology with maximum power to provide an automatic garage door opener so good, customers hardly notice they are even there. Our garage door openers are not only quick and quiet, but also powerful and durable.
Powerful, quiet and durable, Overhead Door's garage door openers are designed for performance, safety and convenience. We're happy to help you choose the opener that best suits your door and preferences.
View Our Full Line

of Garage Door Openers