Courtyard Collection®
Insulated steel construction, designed to resemble the elegant wood designs of traditional carriage house doors.
Our Courtyard Collection® garage doors offer the beauty of wood without the same level of maintenance. Select from our many classic designs to enhance the architectural beauty of your home.
Features
Foamed-in-place polyurethane insulation

with an R-value* of 12.76 and U-factor up to 0.24 helps control costly heat loss and gain. This type of insulation can diminish street noise and provides for quieter door operation.

In-between-section thermal seals

With an air infiltration rating as low as .08 cfm, these seals help to provide superior resistance to the elements.

Quiet operation

Commercial grade track and hardware featuring durable 13 ball bearing rollers is standard for our 160 Series.

Weather resistant

Wood grain textured trim boards are resistant to dents and the elements.
Frame Options
Doors shown below are 7' tall. The number of sections and design on 8' doors may vary.
161B
Square Top
161B
Arched Top
161M
Square Top
161M
Arched Top
161T
Square Top
161T
Arched Top
162Z
Square Top
162Z
Arched Top
166B
Square Top
166B
Arched Top
165B
Square Top
165B
Arched Top
166E
Square Top
165T
Square Top
165T
Arched Top
166T
Square Top
166T
Arched Top
167B
Square Top
167B
Arched Top
161A
Square Top
161A
Arched Top
162E
Square Top
162E
Arched Top
167E
Square Top
164A
Square Top
164A
Arched Top
163T
Square Top
163T
Arched Top
167T
Square Top
167T
Arched Top
162A
Square Top
162A
Arched Top
168B
Square Top
168B
Arched Top
Features
Wood grain trim
Polyurethane insulation
160 Series - R-Value 12.76
160 Series - Commercial grade track
Ball bearing rollers with nylon wheels
Finish Options
Door overlays and window trim are available in the colors shown. Request free color samples from us today for accurate color matching.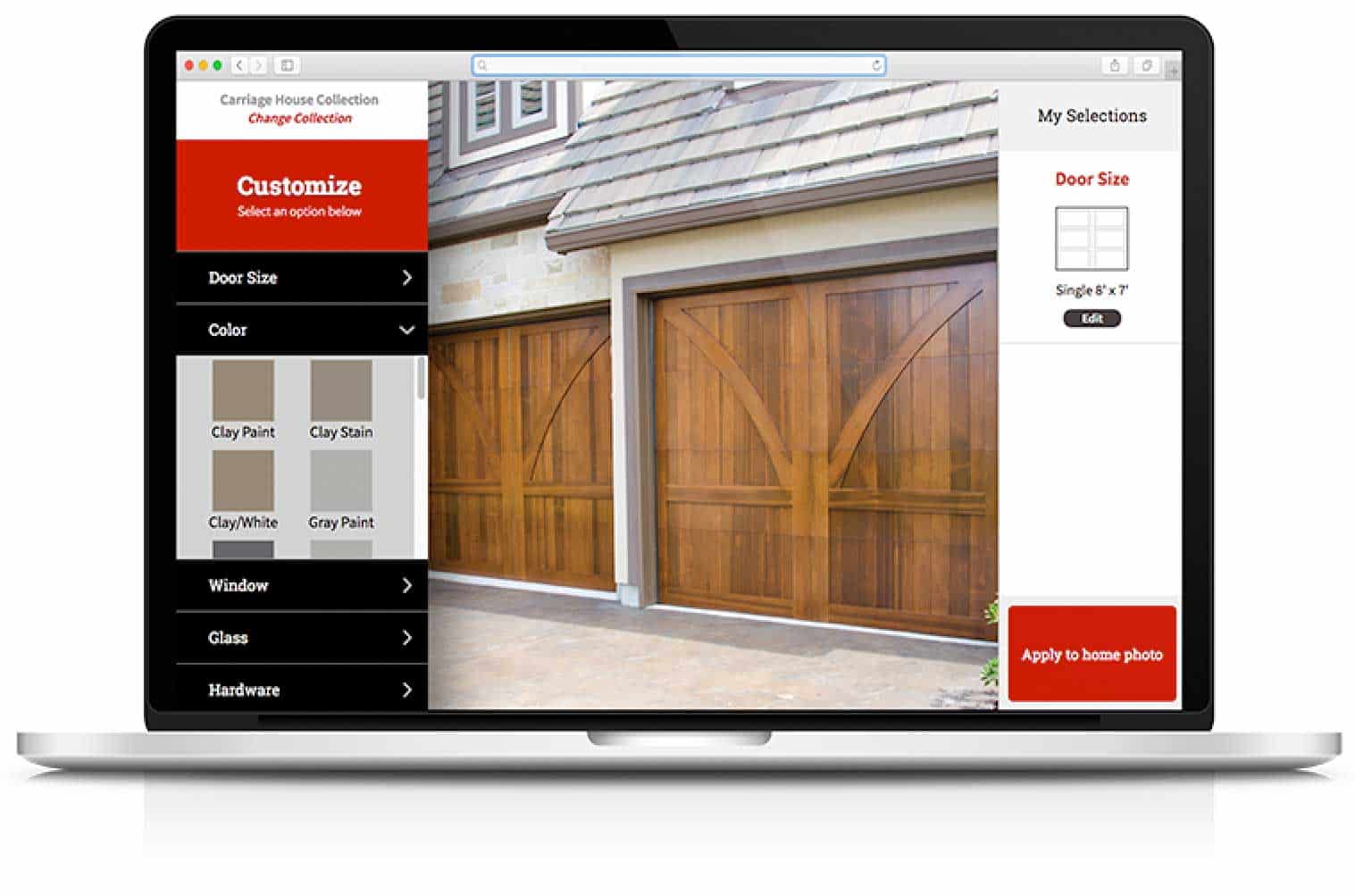 Garage Door Designer Tool
Try our on-line interactive software tool that lets you visualize what your home would look like with a garage door from Overhead Door. This visualizer tool is built for the most common garage door sizes to help you visualize your dream door, but does not cover every possible size we produce.
Start Designing

Your New Garage Door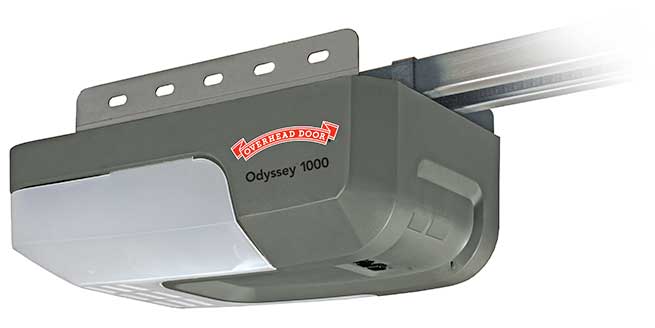 Odyssey 1000 Belt Drive Opener
Garage Door Openers
Behind every good garage door is a good garage door opener. At Overhead Door, we combine cutting edge technology with maximum power to provide an automatic garage door opener so good, customers hardly notice they are even there. Our garage door openers are not only quick and quiet, but also powerful and durable.
Powerful, quiet and durable, Overhead Door's garage door openers are designed for performance, safety and convenience. We're happy to help you choose the opener that best suits your door and preferences.
View Our Full Line

of Garage Door Openers
Recent Project

Courtyard Collection

This custom home features a 16'0″ x 7'0″ garage door from our Courtyard Collection – 375B Series. This classic design enhances the architectural beauty of the home and has the beauty of wood, but durability of steel. This Courtyard Series garage door uses insulated steel construction with an R-value of 9.31. The specially treated trim boards resist weather, fungal decay and insects making it the perfect door for customers looking for low maintenance, yet stylish doors. To power this garage door, we installed a Destiny® 1200 Belt Drive Opener that delivers maximum power and speed needed to operate the garage door quickly and smoothly.

See More Projects

from this Collection